Talent ID Event Update
Posted: August 6, 2014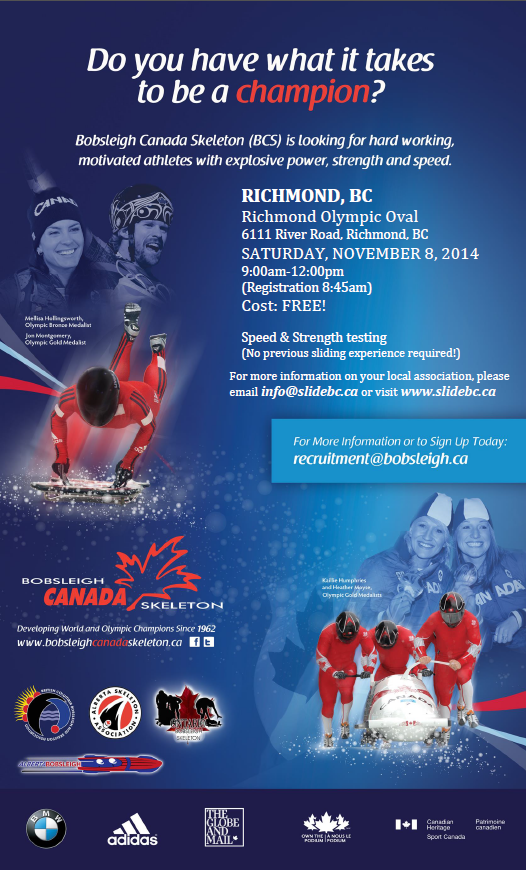 As BCBSA continues to align with Bobsleigh Canada Skeleton's programing and standards, we have updated the our testing required for Talent ID Events. The following tests will be performed at the Talent ID Events:
45m Sprint (15m, 30m, 45m Sprint & 30m Fly will be determined from this test)
Underhand Forward medicine ball toss
Standing Long Jump (Broad Jump)
Standing Triple Jump
We feel as though all athletes will still be able to fairly display their skills and information on anyone with limited experience or training in a certain skill will be taken into account.
For more information on these tests and the minimum Physical Standards, please visit our Talent ID page.